Updated on 28th August 2004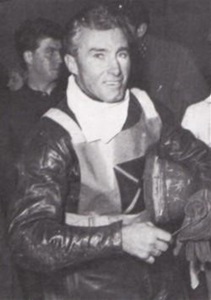 Last week it was West Ham, this week we turn our attention to another of the long-lost circuits of London - New Cross. New Cross Speedway operated, on and off, from 1934 to 1963. John Hyam takes us through the rich history of the club as he recalls When the Rangers Roared.
The highly unpredictable weather continues to cause disruption to the fixture list at present. Comment on the week's fixtures that did survive can be found in Soundbites.
Czech international Lubos Tomicek has launched a new official website, at www.lubostomicek.com. Tomicek, who has used the launch of his site to give his own personal account of last week's events, said "It was a very upsetting week for me, but I am happy to be opening my new website, and I hope for a better start to my British career next time around."
Thanks to 'Mel B' for her comments this week. They were proper bo, please pass on our regards to Patsy.
Harry Ward's article on West Ham proved to be extremely popular. Tom Marriott recalled:
"I remember that team coming to Sheffield to take on my beloved Tigers. They were a good team and I was saddened to see Sverre Harrfeldt's career come to an an end with that world final injury. A great rider in the making."
Stephen Jacob wrote:
"Oh what happy memories! We came across from Crayford to a real stadium. Reading your article I can recall every sentence. I was co-opted from the crowd into being a 'bike pusher' and eventually made the 4th bend my home as a 'raker' until the demise. I can still now remember Bert Bush the track keeper saying to me 'They will never let this track go'. oh hum..happy days."
While Keith Warrior said the following:
" A very interesting article until the final sentence which reveals that my dear friend Harry (or HTB as I know and love(!) him) has clearly forgotten to take his medication. Not being of such advanced years as Harry my introduction to speedway was at Waterden Road in 1970 at the age of 10.
Sadly I didn't see the best of West Ham Speedway but I loved the London derbies that were a highlight of my first couple of seasons as a speedway fan. Trips to West Ham were a favourite especially in 1971 as the Hawks were the pick of the London teams. Of course the trip to Custom House that I never wanted to make was the Lokeren Memorial Trophy because of the awful events that made the meeting necessary.
I do miss speedway in London, (nothwithstanding the welcome return of Wimbledon). In my time there were Wimbledon, White City, Wembley my beloved Hackney and West Ham. I miss them all and yes Harry I'll admit it, I even miss the Hammers! Boy will I regret saying that when Harry and I are next standing together on the terraces of Rye House and Arena Essex!!"
Brian Schofield had memories of Scunthorpe:
"I managed to get to Quibell Park once, a test match between England and Australia. However I did go to Ashbyville about 10 times, the stadium may have been sparse but I can honestly say I never saw a bad match. I always came away having seen good racing and I can't say that about many tracks!"
Updated on 21st August 2004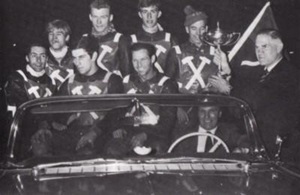 Harry Ward spent his childhood watching the West Ham Hammers race around their much lamented Custom House circuit. Join him for some unashamed nostalgia in Growing up with the Hammers.
Another selection of topical quotes are featured in this week's Soundbites. This week we include comments from Chris Morton, Ronnie Russell, Ross Brady and Kauko Nieminen amongst others.
Thanks to Brian Collins for finding an interesting site that deals with Croation Speedway. Well worth a visit if you like to follow the continental scene.
Updated on 14th August 2004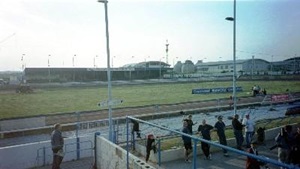 The track in the picture above is Smallmead Stadium, home of the Reading Racers. The Racers moved to Smallmead in 1975 but they have plans to move to pastures new within the next few years. These pictures are courtesy of Richard Hollingsworth.
Contributors to Soundbites this week include Garry Stead, Lee Richardson, Middlo and Pat Bliss.
Cradley Heath retain a loyal following despite their current absence from the track. Paul Tromans has been a fan of the Heathens for over forty years, but his Dream Team has a strong eighties influence.
Gillman Speedway in Adelaide have launched an impressive new website. It also includes information on the scene here in the UK.
Workington track photographer Dave Payne has got a website that's escaped our attention until now. You can check out his snaps at dave-payne.co.uk.
Andy Taylor got in touch after reading our interview with Mike Bennett:
"I used to work for Mike's MBI company in the late eighties along with Warwick Mead and Speedway Star correspondent Stuart Sargeant. I left them immediately after Andy Grahame won the old National League riders championship and since then have never felt like taking up that kind of work again. The hours driving the rain-offs etc said it all.
I have done some stand in work for Ken Burnett, Keith Charlton and Alan Hodkinson, but would never return to do the same amount as I did in the 1980's. It comes as no surprise that many of the companies from those days are no longer involved with the sport, as the work load must have been very punishing.
Nowadays, after staying away from the sport for a few years, returning when Steve Lambert got involved with the Boston conference side, I only really watch conference league and the odd big meeting. Although saying that with Hull and Sheffield only being 45 minutes away I have paid the odd visit there. I'm afraid as a local councillor I find myself looking to see which meetings i have missed."
Philip Hithcock was saddened by our pictures of Long Eaton's former home:
"As a Long Eaton supporter exiled in Wiltshire, it's a tragedy to see photos like these. Let us hope something will be done soon to bring it back to life."
Updated on 7th August 2004
If you've followed speedway for more than a decade then you'll almost certainly have been at a meeting presented by Mike Bennett. Mike was the 'compere without compare' at tracks the length of breadth of the country in the eighties and nineties. He also held the video franchise at a number of circuits and his MBI Videos concern produced some of the best videos on the market. We caught up with Mike to look back on his time in the sport and to find out what he's doing nowadays. We hope you'll enjoy An Interview with....Mike Bennett.
Harry Ward was once a dedicated fan of the West Ham Hammers. The club are long gone but their memory lives on in the minds of Harry and others. His Dream Team is something of an 'entertainers select'. Harry will be contributing further articles to the site in the weeks ahead.
The world cup has dominated proceedings this week, but there's been plenty of domestic action as well. Find out who's been saying what by checking out Soundbites.
Gary Penfold (of Black Diamonds Web Design) has put together another of his brilliantly designed websites. This one is for Carl Belfield of the Buxton Hitmen. Carl returned to racing this season after a bad accident forced him to take a year out. You can pay him a virtual visit at carlbelfield.com.
Glasgow fan 'Sparky' has set up a new official website for the Tigers' latest signing James Cockle. James has joined the club as a straight replacement for the unlucky Corey Blackman. The all important URL is www.jamescockleracing.cjb.net.
Updated on 31st July 2004
Rory Schlein won the Scottish Open championship at Armadale last night. Click here for action pictures from the meeting.
This week's Soundbites includes contributions from Andre Compton, Scott Nicholls, Matej Ferjan, John Perrin and Emiliano Sanchez.
Keith Cross nominates his Swindon Dream Team.
Richard Hollingsworth uncovered some pictures of the old Scunthorpe tracks on a newspaper archive site. Quibell Park, Ashby Ville 1, Ashby Ville 2 and Ashby Ville 3
Glasgow's American reserve Eric Carrillo is the subject of a new website. It covers his time with both Wolves and the Tigers.
The fan clubs of Wimbledon favourites Barrie Evans and James Clement have set up websites to raise the profile of the riders.
Updated on 24th July 2004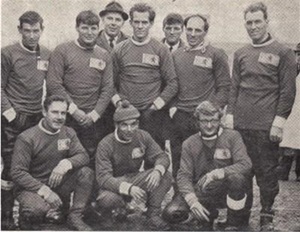 Scotland taking part in full internationals, a World Championship with 19 British qualifying rounds and the final closure of a Northamptonshire circuit. These events and others are recalled in the latest in our occassional Flashback series. The month in focus this time around is May 1967.
Bob Wiles is the latest to have his 'Dream Team' featured on the site. Bob has selected his all-time Canterbury Crusaders side.
As ever all the sport's big names can be found in Soundbites reflecting on the week's events.
World Championship leader Jason Crump has launched a new website. It concentrates largely on his campaign in the SGP and includes an extensive photo gallery. It can be found at JasonCrump.com, which should be easy to remember!
Long Eaton fan Des Hargreaves' memory was given a jolt when he visited the site.
"It all comes flooding back. Special memories of Mike Sampson though I remember going to Workington in 1980 and the only two blokes in the stadium are the track grader and Sammo who had found a garage to sort his bike out - the ultimate professional. Dave Perks was always a crowd pleaser as he couldn't trap but never knew when he was beat. The best rider never to win the NLRC!!"
Updated on 19th July 2004
Pictures from last night's Glasgow v Sheffield match are now on the site.
Updated on 18th July 2004
Antonio Lindback, Leigh Adams, Ronnie Russell, Ray Morton and Jamie Smith are some of those quoted in this week's Soundbites.
Chris Gosling followed King's Lynn from 1968 to 2003. His Dream Team features many of the biggest names to ride for the club and is led by the one and only Terry Betts.
Brian Collins has put together an incredibly detailed site covering Test Matches over the years. It's entitled International Speedway.
Harry Ward has happy memories of Ken McKinlay:
"I was ten years old when I have my first memory of Ken McKinlay. I had probably seen him before but he was now riding for my beloved West Ham. The biggest compliment I can pay him is that it's often said of Leigh Adams that he rides a speedway bike like an armchair. My Dad said this to me about Ken in 1965. He was beautiful to watch. Thanks for the memories."
Melony Pino is on the trail of one of the most spectacular riders of recent years. Get in touch if you can help:
"I saw this website about speedway racing and thought someone might be able to help me with something. I am a childhood friend of speedway racer Bobby Ott aka 'Showtime' (our families were in the same dirt bike club in California when we were kids) and am trying to locate him. I was just on a motorcycle trip in the Smoky Mountains and heard that he lived in Tennessee, however, I could not find his number listed. Does anyone know how I can get in contact with him or know someone that knows him? Perhaps an email address? Your help would be greatly appreciated as I am going to be riding my Ducati a lot this summer in the Smoky Mountains and would love to see or talk to him again."
Updated on 9th July 2004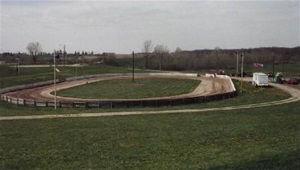 Top marks for anyone who can identify the circuit above. The pictures were supplied by Tom Marriott. Click here to find out where it is.
This week's Soundbites includes comments from a happy Matt Ford and a distraught Alan Rossiter.
Speedway will be back in Scunthorpe later this year. Paul Cook read our article on the club and left the following feedback:
"Really brings back some fond memories, we may not have been that successful as a team but the racing was always exciting."
You can keep up to date with Frede Schott's testimonial activities at his new testimonial website.
Updated on 3rd July 2004
A spirited Exeter side gave the Premier League champions a fright at Armadale last night. The Monarchs won 49-41 after securing a 5-1 in the last heat. Care to take a look at the action pictures?
A shock defeat for Poole, refereeing controversy at Belle Vue, tonight's action at Lonigo and Exeter's northern tour. Just some of the topics that riders and promoters are commenting on in this week's Soundbites.
Carl Oakes' Dream Team doesn't seem to have a particular theme. He's just picked riders he likes, that is the general idea after all.
John Hyam got in touch with some memories of New Cross
"An interesting article on one of the sport's 'forgotten' clubs. It seemed like a lifteime of action there but was, in fact, just over 13 seasons of racing. The 1946 local favourite was the legtrailer Mick Mitchell, a garage mechanic from nearby Lewisham. He was a protege of the South African Keith Harvey, who joined New Cross early in 1946 aged 50 years. He retired early the following season."
Milton Keynes fan Derrick Humphries made the following comment:
"The memories come flooding back about watching my beloved Knights on a Tuesday night at the Groveway. When I moved to Aus in '87 I never even thought they would die. It's also such a shame to see the Elfield Park site looking so bad. I remember as a kid watching Bob (Humphries) training all the young riders and riding with many of my mates and brother at the BMX track that was put in. I hope that one day speedway can return because I'm sure there would be great support for it. GO THE KNIGHT'S!"
There's new website dedicated to the Hull Vikings. It mainly concentrates on the history of the club and features many pictures from their days at the Boulevard. Find it here.
---
ARCHIVE
[ Use Desktop Version ]
Comment on this Article | Contact Us | Go Back to Main Menu