---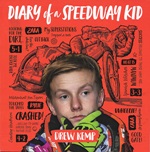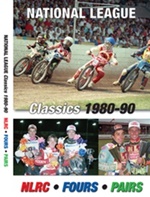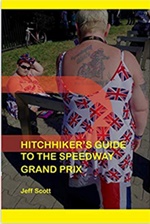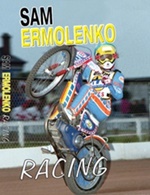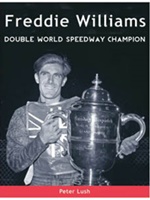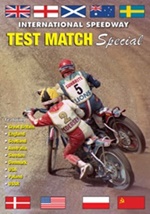 The Internationale 1978
By Tracy Holmes
It was Golden Jubilee year for Speedway and the Embassy Internationale, 'Number 1 The best in King Size smoking', saw a welcome return by Ole Olsen.
Two Kiwis in the programme, Larry Ross joined by Australasian Champion, Mitch Shirra.
May 29 with no weather issues and Peter Collins made up for last years misery, taking home the brand new Weslake. I'll share the 'Speedway Star' report from Philip Rising,
"Peter, to be honest, had two moments of good fortune, and crucial ones at that. In heat 6, after a superb opening ride, Peter trailed Gordon Kennett and looked well beaten when Gordon's motor blew on the last bend. After dropping two points in heat 9, to Mike Lee and Billy Sanders, the mercurial Collins had to beat John Davis in heat 19 to force a run-off. Davis, on a Jawa and Collins, on a Weslake, fought a fascinating duel but on the last bend as Collins dived inside, perhaps a fraction too fast, with Davis ready to turn back, the Jawa blew a rear tyre and Peter was back in the hunt.
Even then the excitement wasn't over. Malcolm Simmons, as impressive as ever, joined Collins and Davis on 13 and in the run-off. It was Simmo from the gate, with Collins in pursuit and Davis too slow away. Gradually Peter hauled in Simmons, like a fisherman reeling in his catch, swept round the outside and earned the acclaim of an enthusiastic audience. It was a good, enthralling Embassy Internationale, with plenty of moments to savour. The one black spot was an unfortunate spill involving Billy Sanders in heat 14. Billy was in contention at that stage but fell while leading and was taken to hospital."
British Champion Mike Lee made it a Britfest and his Round 1 duck ultimately cost him the Title. Larry Ross would have pleased with his 10 points. Beaten only by the Top Guns of which he aspired to be. But Ole Olsen would not have been at all pleased with his comeback.
Heat 1. ROSS, Jancarz, Richardson, Crump.
Heat 2. Collins, Simmons, SHIRRA, Jessup.
Heat 3. Olsen, Sanders, Penhall, Bastable.
Heat 4. Davis, Kennett, Thomsen, Lee.
Heat 5. Simmons, Davis, Jancarz, Penhall.
Heat 6. Collins, Olsen. Kennett ef. Richardson ef
Heat 7. Sanders, Thomsen, Crump, SHIRRA.
Heat 8. Lee, ROSS, Bastable, Jessup.
Heat 9. Lee, Sanders, Collins, Johns. Jancarz ex/tapes
Heat 10. Simmons, Bastable, Richardson, Thomsen.
Heat 11. Jessup, Crump, Penhall. Johns ex/2 mins. Kennett ns
Heat 12. Davis, Olsen, ROSS, SHIRRA.
Heat 13. Jancarz, SHIRRA, Bastable, Johns. Kennett ns
Heat 14. Davis, Jessup, Richardson. Sanders fall/ex
Heat 15. Lee, Simmons, Olsen, Crump.
Heat 16. Collins, ROSS, Penhall, Thomsen.
Heat 17. Jancarz, Olsen, Thomsen, Jessup.
Heat 18. Lee, Richardson, SHIRRA, Penhall.
Heat 19. Collins, Davis, Crump, Bastable.
Heat 20. Simmons, ROSS, Johns. Sanders inj ns. Kennett ns.
1st place run-off. Collins, Simmons, Davis.
Peter Collins 13. Malcolm Simmons 13. John Davis 13. Mike Lee 12. Ole Olsen 10. LARRY ROSS 10. Edward Jancarz 9. Billy Sanders 7. Dave Jessup 5. Res Colin Richardson 5. Phil Crump 4. MITCH SHIRRA 4. Finn Thomsen 4. Steve Bastable 4. Bruce Penhall 3. Gordon Kennett 2. Res Roger Johns 1. Terry Betts Q ns.
This article was first published on 17th May 2020
[ Use Mobile Version ]
Comment on this Article | Contact Us | Go Back to Main Menu